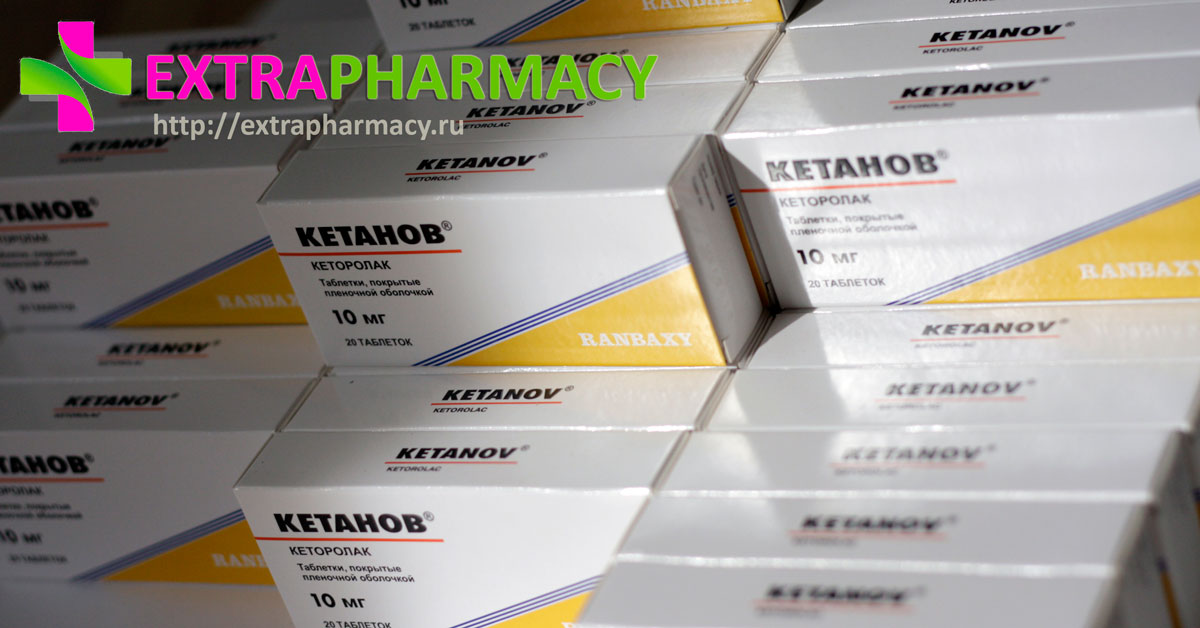 Indications:
Pain of moderate to severe intensity of different genesis (including in the postoperative period, in oncology).
Ketanov has a strong analgesic effect , also has anti-inflammatory and mild antipyretic action .
Ketanov has no effect on the opioid receptors , does not inhibit respiration does not cause drug dependence, sedative and anxiolytic effects.
By the force of analgesic effect comparable to morphine , significantly superior to other nonsteroidal anti-inflammatory drugs.
The maximum effect is achieved in 1-2 hours after taking the drug.
!! please take a note, that product can be labeled in Russian and provided with instructions in Russian. if you need instructions in English - you can download PDF file below


Ketanov® (Ketorolac)
10mg x 20 tablets
Brand: Ranbaxi
Availability: In Stock
---
Available Options
price shown for :
Related Products