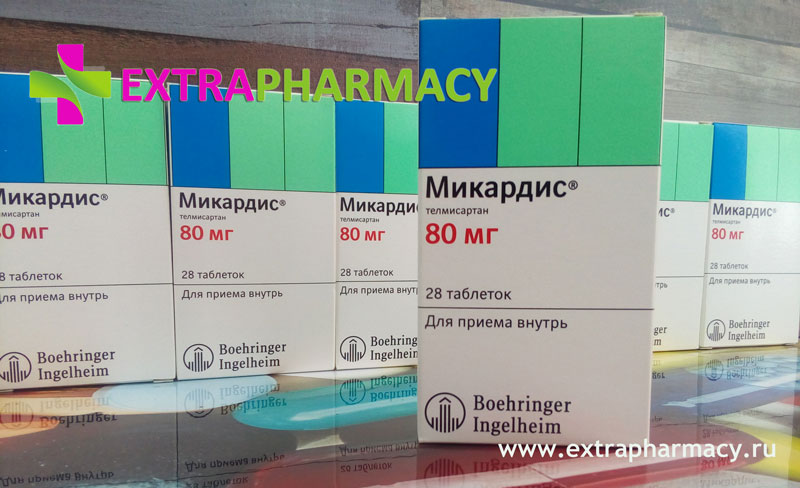 Micardis®
Micardis is a drug for reducing arterial hypertension. Micardis has a strong antihypertensive effect
Active Substance: Telmisartan
Indications:
Hypertension.
Contraindications:
biliary tract obstruction, severe violations of the liver and kidney failure, pregnancy, lactation (breastfeeding), hypersensitivity to telmisartan.
Dosage :
The usual dose is 40 mg once a day.
For some patients the therapeutic effect can be achieved with doses of 20 mg per day.
In the absence of reducing blood pressure to the desired - the dose can be increased to 80 mg once a day.
Taking the decision to increase the dose Mikardisa, keep in mind that the maximum antihypertensive efficacy of the drug is usually observed 4-8 weeks after starting treatment.
In patients with severe hypertension - the treatment of Micardis with single dose of 160 mg or in combination with hydrochlorothiazide 12.5 mg - 25 mg per day is usually effective and well trorenated.
!! please take a note, that product may be labeled in Russian and provided with instructions in Russian. if you need instructions in English - please add a comment in the order form.
tablets
---
Available Options
price shown for :