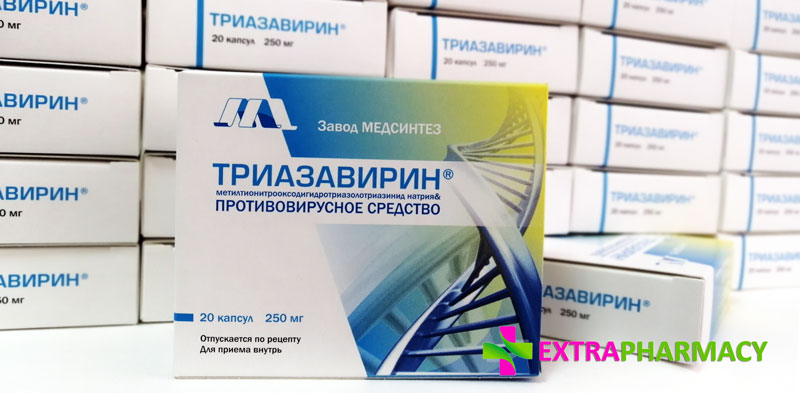 Triazavirin®
Triazavirin is used for treatment of Coronavirus in China in 2020.
Active substance : Methylthionitrooxodihydrotriazolotriazinid
Triazavirin has direct antiviral effect (it is not an immunomodulator and not a symptomatic agent)
Triazavirin actively combats the influenza virus including avian flu and swine flu, as well as SARS of any etiology
Triazavirin is effective at any stage of the disease, and not only in the first hours of the disease
Indications
Treatment of influenza in adults. If necessary, combined with the reception of symptomatic agents.
Name in Cyrillic : Триазавирин
You are about to buy genuine Triazavirin that may be labeled in Russian and provided with instructions in Russian.
Full instructions in English is available to be downloaded below


Triazavirin®
250mg x 20 capsules
price shown for :
Related Products