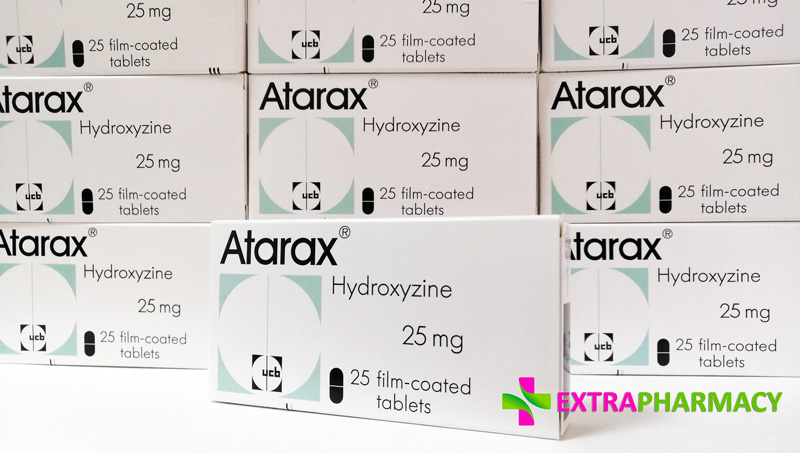 Atarax (Hyroxyzine) tablets
Active substance : Hydroxyzinum
Indications:
Neuroses, accompanied by fear, anxiety, stress
organic disease with symptoms of anxiety and fear (adjuvant therapy)
premedication and postoperative period (as a sedative)
Contraindications:
Hypersensitivity, porphyria, glaucoma, prostatic hypertrophy, pregnancy, lactation.
Side effects:
Drowsiness, fatigue, weakness, ataxia, trembling hands, tachycardia, dry mucous membranes of the mouth, and allergic reactions.
Dosage and administration:
Atarax should be taken by adults - at an average dose of 50-100 mg per day.
by children under 7 years - 1 mg / kg body weight 3 times a day,
8-15 years - 10 mg 2-3 times a day;
older than 15 years - 10-25 mg 3 times a day.
Precautions:
Be wary appoint patients with renal failure (cumulative effect is possible) and those engaged in activities that require quick response and attention (for example, transport drivers, and others.)
You are about to buy original Atarax tablets that may be labeled in Russian and provided with instructions in Russian.
If you need instructions in English - please add a notice to the order form

25mg x 25 tabs
price shown for :