HGH Somatropin 191 by Genopharm
HGH Somatropin Amino acid 191 by Genopharm is the most popular Human Growth Hormone brand among Russian athletes.
More information about the product you can find on our Instagram page
This product can not be shipped to Australia, Canada and Poland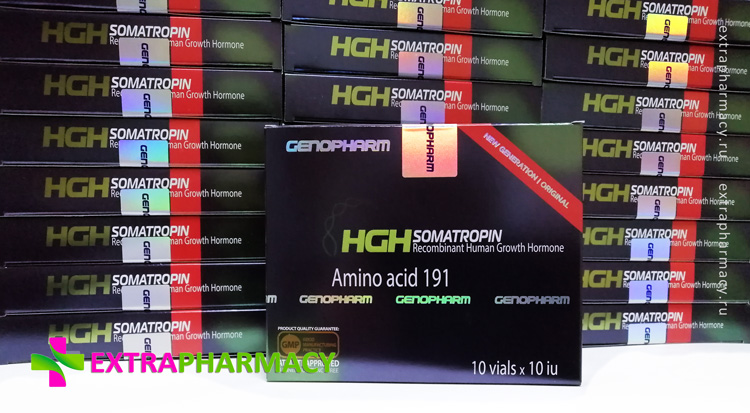 Useful tips regarding HGH dosage and mode of application >>
According to the results of numerous researches, in terms of purity and quality HGH Somatropin by Genopharm is not inferior to the drugs of the world's leading manufacturers, while its price is much more affordable. That's why athletes around the world prefer this particular drug.
HGH Somatropin by Genopharm
100 IU (10 IU x 10 vials) + sterile water + syringes
price shown for :
Related Products