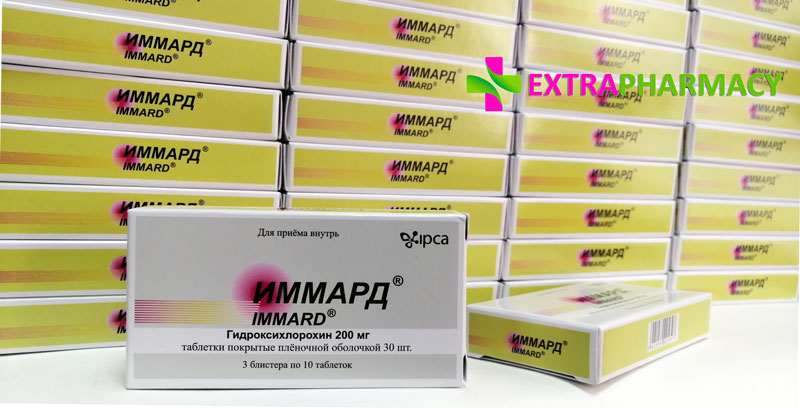 Immard
Active substance : Hydroxychloroquine.
Hydroxychloroquine is well-known as an effective remedy for malaria, systemic lupus erythematosus and rheumatoid arthritis
It was announced by American president that Hydroxychloroquine should be used to treat coronavirus, Donald Trump said this in
his Twitter
on March 21 2020.
Brand Name in Cyrillic :
ИММАРД
Active substance Hydroxychloroquine in Cyrillic : Гидроксихлорохин
!! You are about to buy genuine IMMARD pills (manufactured by IPCA) that may be labeled in Russian and provided with instructions in Russian.
Leaflet in English is available to be downloaded below

IMMARD (Hydroxychloroquine)
200mg x 30 tabs
Related Products